This weekend I found some time to make paper. As I was making it I thought, how did I ever get involved in making paper?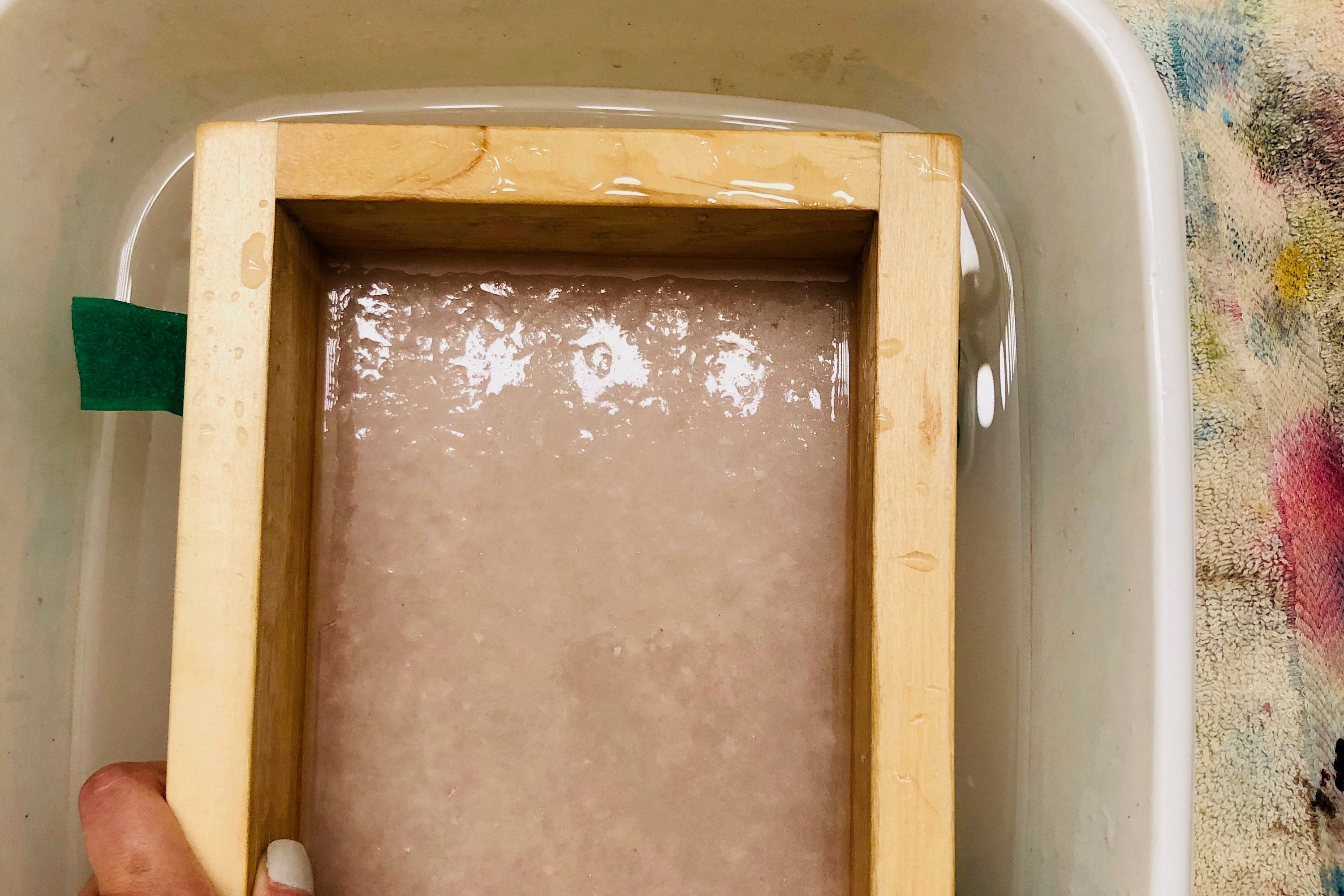 I knew paper making existed. I'd seen beautiful journals, wrapping paper, and cards. I'd always wonder how it was made. I'd wonder how companies could make some paper rough and other paper smooth or how a watermark was made. 
Then, when I was living in Egypt, studying art history, I stumble upon El Nafeza, an organization that teaches young girls how to make paper from agricultural refuge (rice stalks discatted after the harvest). I was instantly fascinated.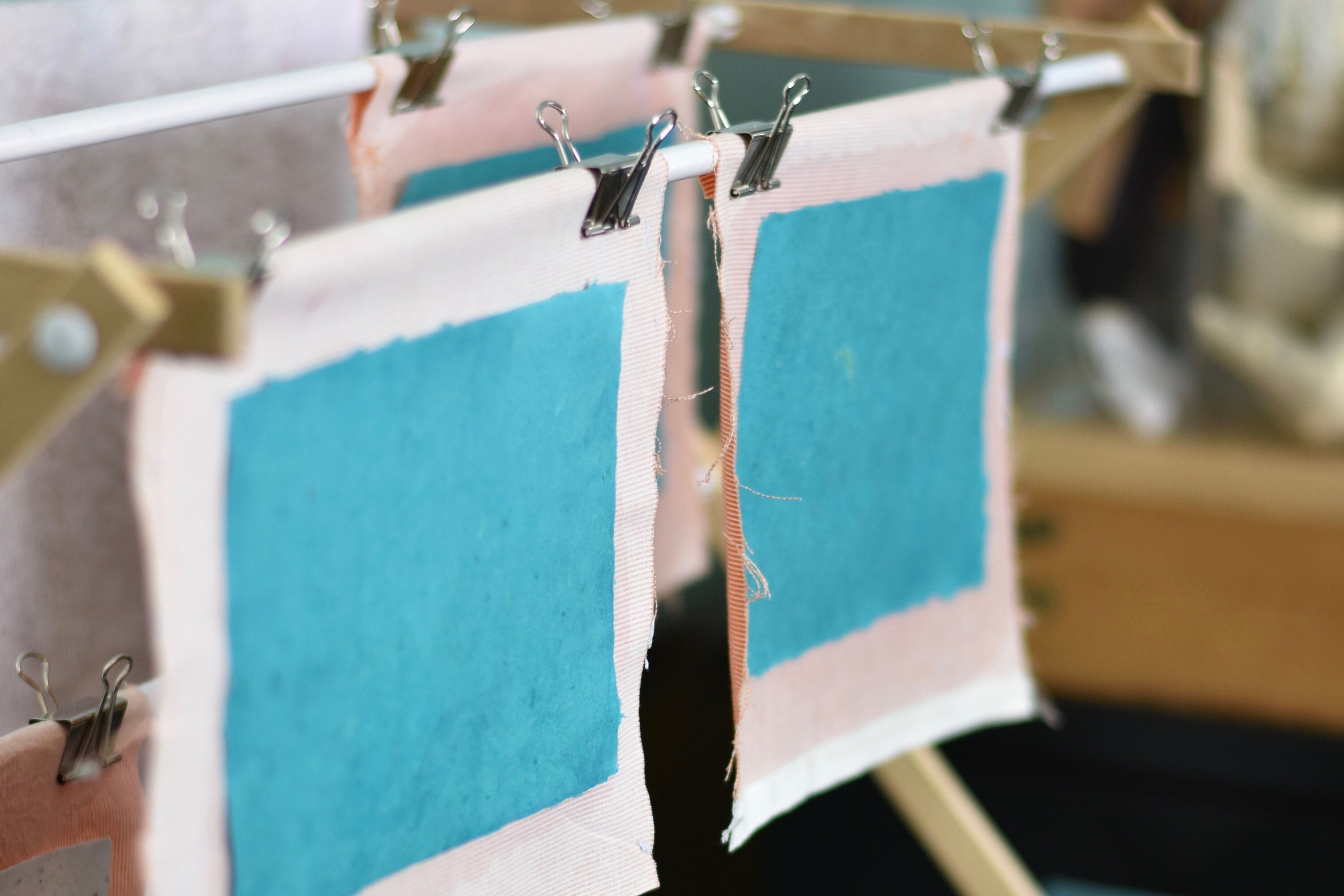 As I look back now, I remember all the beautiful colors I saw. The girls were in colorful hijabs, dipping their hands into vats of pulp, pulling out screens of wet delicate rectangles that would become paper. They were surrounded by stacks of paper died in every bright color you can imagine. There was even paper drying on the walls outside. It was truly a sight to see. It's a shame that I was too shy to take any pictures back then. But if you are ever in Egypt you should definitely visit them, they are located right next to the contemporary art gallery Darb 1718.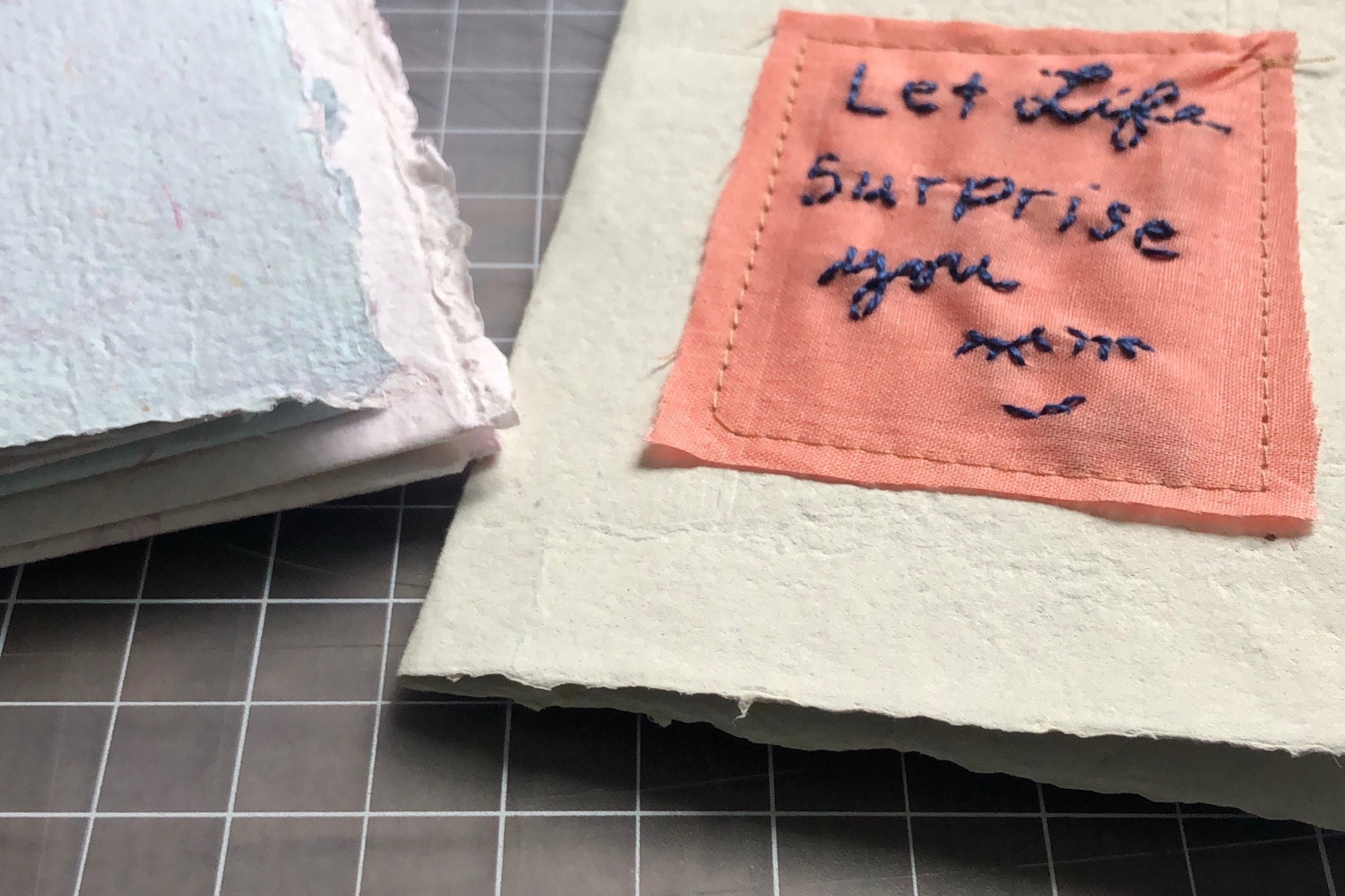 Years later, when I started making dolls and quilts, I had lots of leftover fabric and thread. I wanted to find a way to use these materials and I thought back to my time in Cairo. I started experimenting with papermaking. I created cards with printed messages of love and encouragement. Finally, I decided to embroider those messages and sew these onto the cards, which them made more charming.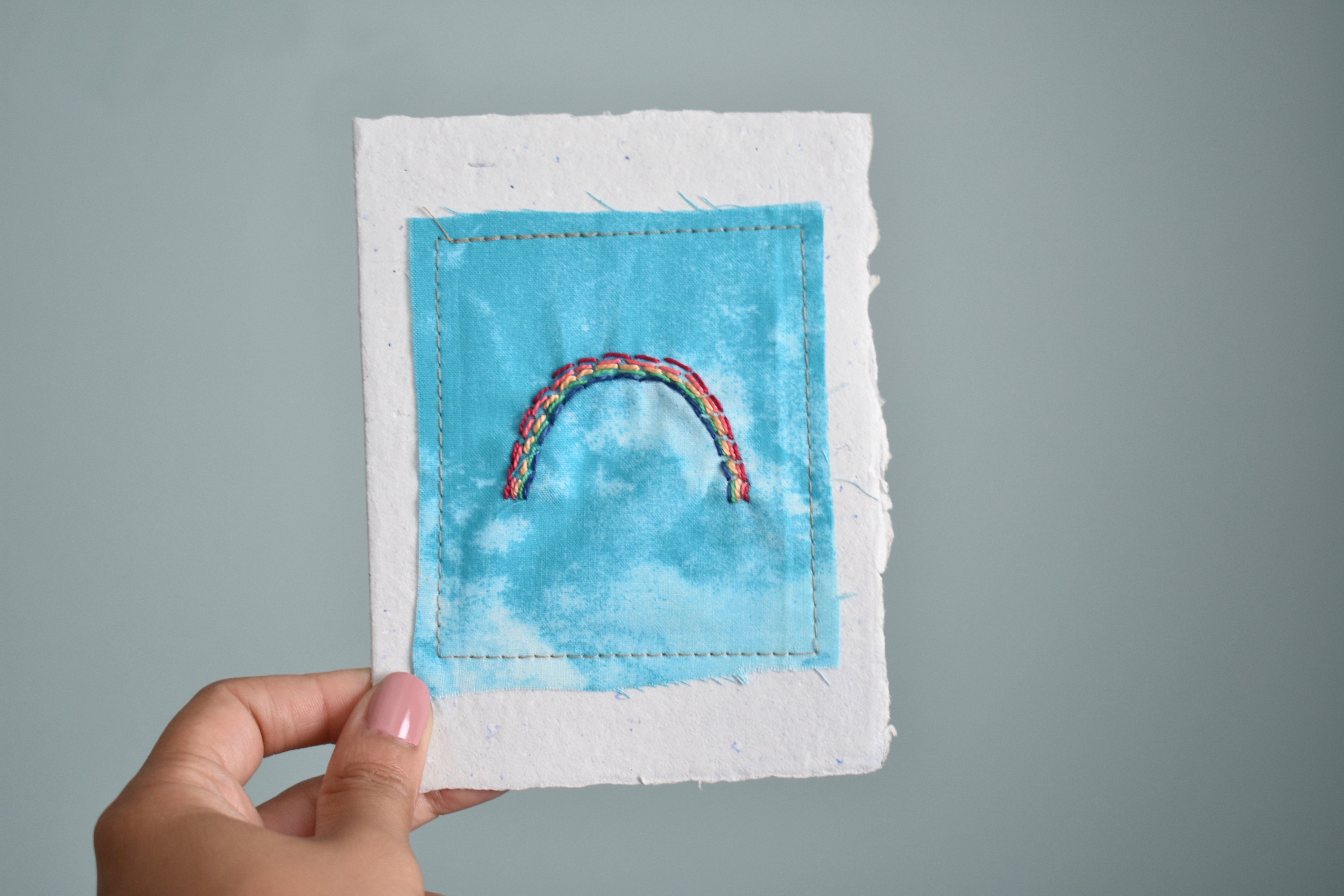 I am still trying to figure out how to make larger quantities of cards from home. Right now, I can only make about 10 cards per hour. My batches are still tiny, but that makes my cards even more special. 
I would love to know about your experience with papermaking.