Self-promotion is hard. How do you talk about yourself and your work in a way that's not annoying, sales-pitchy or conceited? I don't know. 
I talk about what I do with my close friends and family, but when it comes to reaching out to strangers, it gets hard for me. I follow Lisa Congdon, an amzing illustrator, on Instagram. She says that she struggled with the same problem. But she pushed forward and forced herself to post about her work every day. Self-promotion is essential for a one-person business. If she can do it, I can do it too.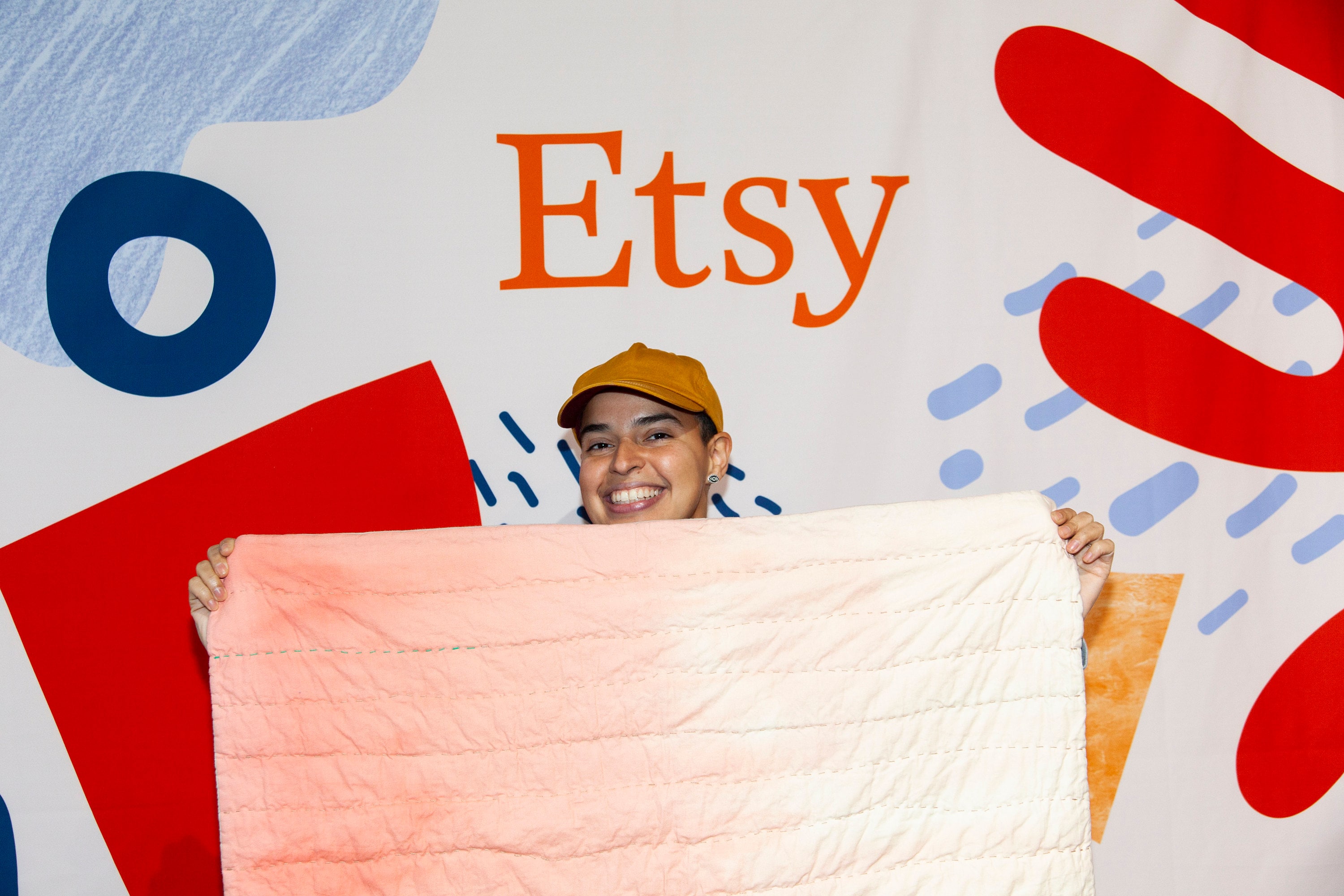 As you all know, I was at the Queens Craft Brigade last week and my quilts received a lot of attention. Some people who follow me on Instagram even mentioned that they didn't know that I made quilts. Yikes, I thought. I really need to let people know that I make them. How else do I expect to sell them? Social media, my website, etc, are my storefront, so I have to make sure that my quilts also get attention.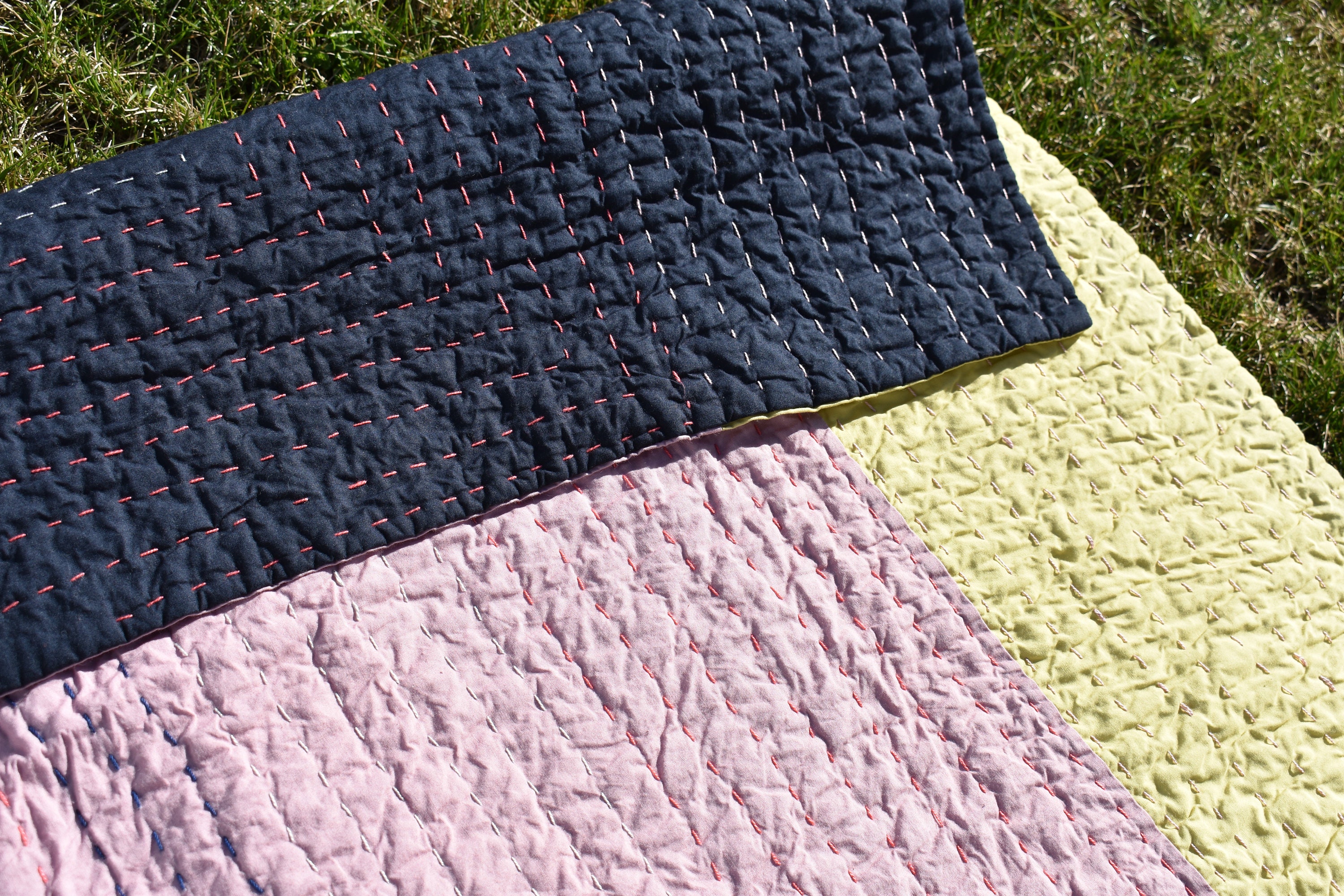 So here goes, I make quilts. I spend hours on these quilts, which is why they are priced between $80 to $125 per quilt. I piece together fabric scraps left over from my doll making process. Then I hand stitch the patchwork to organic cotton batting. I love the stuff. It's soft, fluffy, machine washable, and eco-friendly.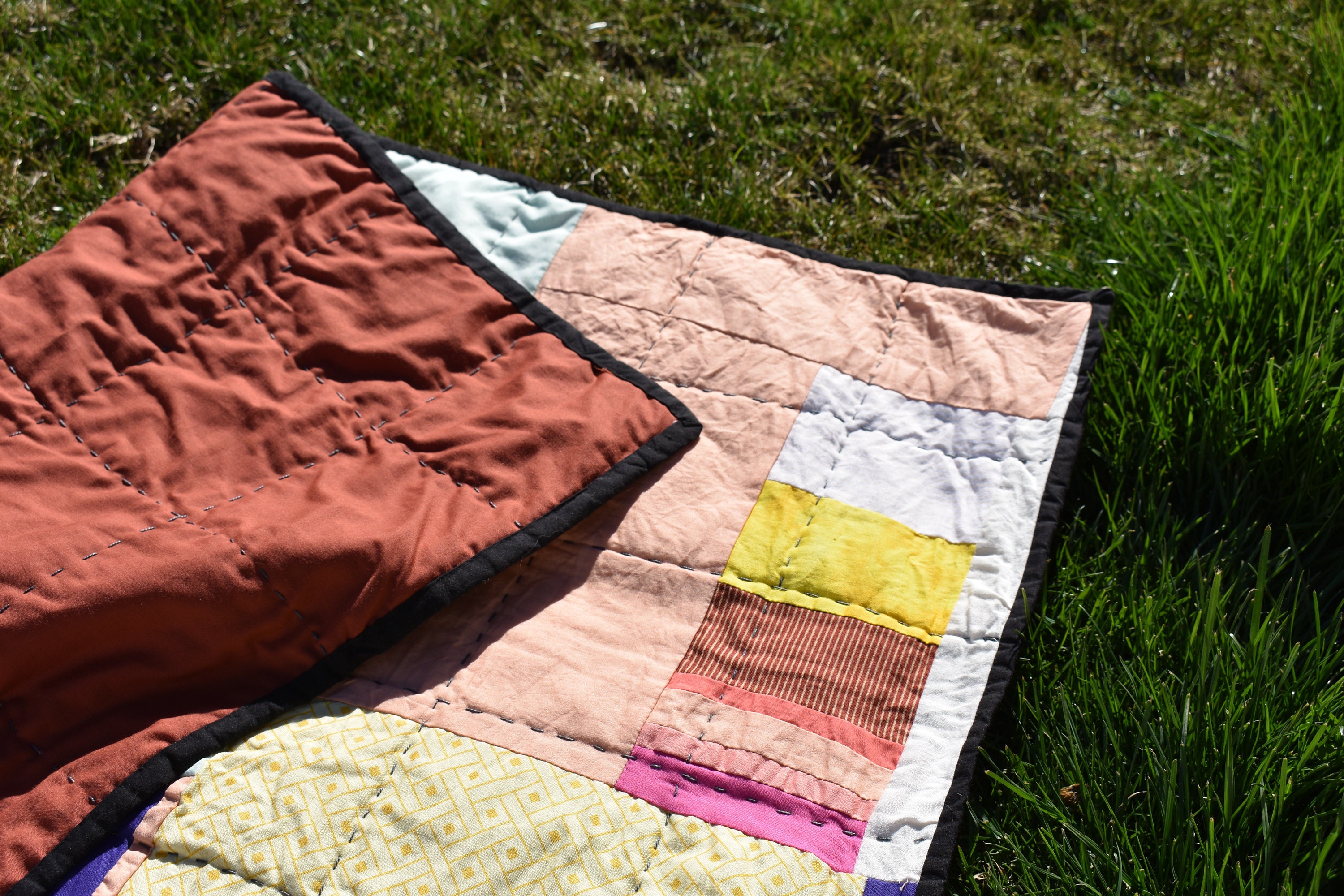 I love to combine the rustic handwork with modern color and pattern combinations. Kantha quilts inspire me. Kantha quilting is used in Bangladesh, where women quilt together pieces of old saris. The Japanese mending tradition of Sashiko also inspires me. Both techniques use larger threads in the stitching, so they too become part of the magic of the quilt. 
The quilts come in cradle and crib sizes. Because of the way the quilts are made, it is impossible to make two quilts look the same. I try to keep the quilts gender neutral for the most part, with the occasional all blue or all pink quilts. The quilts make perfect baby shower gifts. They can even become hand me downs and heirlooms. 
At this moment I have three quilts up on the website. They are each very different. Let me know which one is your favorite and which one you would like to see more of.  I have a few more quilts in the studio that are ready to photograph once I have a sunny day. 
I want to offer custom quilts one day, but I love the spontaneity of my color combinations. I never really know what I'm going to get in the end.